Counting Our Blessings
This time of year is the time where we count our blessings that have been bestowed upon us throughout the year. Whether it be a bountiful crop, a successful business venture we have been working on, finally getting that gigantic project completed, getting new clients or keeping our current clients happy, or more on a personal note making sure we stay happy and healthy.
I started this business 8 years ago with an idea of helping attorneys with their client's cases.  Since that time my business has evolved into helping marketing researchers, PhD candidates and investigative reporters with interviewing their subjects.  It has also evolved into helping local businesses turn their old drab website into some thing new and shiny to attract new business.  All I can say is Wow Where Did the Time Go?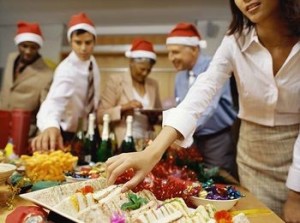 I want to take this time to say a big thank you to all of my past and current clients who have helped make Julia's Virtual Assistant Service a big success. Without you we would not be in business today. I want to thank each and every one of you for your patience, understanding and continued business. We, who are in business, have to remember why we are in business today. We fill a need. We help our clients with different areas of their business that they are struggling with. So let's each and every one of us in business take a moment to really show our gratitude to our clients by sending them a holiday card saying thank you for their continued business. You will be glad you did.