Testimonials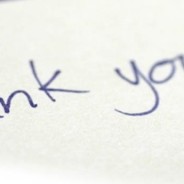 What My Clients Are Saying:
With over 12 years of experience and many hundreds of hours of transcription under her belt, Virtual Assistant Julia Wojdacz "The Transcription Lady" ensures that your transcription project is professional, fast, and above all, accurate! She takes pride in making sure that your task whether it be social media, transcription, drafting reports are detail oriented, accurate and done in an efficient manner. Julia has now expanded her Virtual Assistant Services to Website Design for her local clients.
"This is one happy client. You have done a wonderful job!!!!! Thank you so much for your services in redesigning my website. ~ Jeff Crabb, Crabb's Heating and Air, Inc.
"Julia rocks when it comes to transcription services. Her accuracy, quick turnaround time, and excellent customer service make me a very happy and satisfied client. She's made my life and work much easier with her expertise." ~Kristen Kemerling, Anchorage, Alaska
"I learned of Julia's work from a colleague.  She comes highly recommended, and rightfully so.  It's so easy to send your work to her since she's deft with technology: Just plop in your audio file and zoom!  Her work is highly accurate, too, which makes the after-transcription review (that every qualitative researcher must do) such a breeze.  I've not been disappointed in her work, and I highly recommend her services." ~ Daniel K. Cortese, PhD, Assistant Professor, Political & Justice Studies and Social Science Affiliate Faculty, Gender Studies Governors State University College of Arts & Sciences. Governor's State University.edu
"Having Julia transcribe my phone interviews has taken the stress out of writing for trade publications. Her turnaround is amazing and her accuracy is of the highest quality. Plus, she is the only one I have found who can handle my peculiar audio files. Julia is my gift to myself!"  ~ Jan Long, Janlong Communications.
"As the owner of a multi-VA firm, I am always delighted when I find somebody like Julia Wojdacz to work with. Her work is always done meticulously and on time. She has a lovely personality and is exceptionally easy to work with. These are truly valuable qualities, and I am pleased to recommend Julia." ~  Denise Griffitts, Virtual Assistance Industry Expert, Lafayette, LA
"Ms. Wojdacz's work has been exemplary. She always performs whatever is asked of her in a timely manner. Many projects that were assigned to her were done ahead of schedule, in a neat and orderly manner. We have enjoyed having Ms. Wojdacz working with us. She will be an asset to any company that should hire her in the future."  ~ W.K. Miller, Chief, Engineering Division, NASA, John C. Stennis Space Center
"Julia Wojdacz is an enthusiastic, personable, and competent individual who has assisted us greatly in a time of need. She temporarily stepped into the position of Secretary of the Facilities Engineering Division while we were awaiting the arrival of the new employee who had been selected for the position. Subsequently, Ms. Wojdacz served as general backup to our regular, permanent/secretarial/administrative support personnel within the Directorate. In addition, she supported our Environmental Office staff and Technical Operation Division personnel by typing, filing, and organizing time-critical documents and correspondence as well as performing general duties. Since most of her work was computer-based, her computer skills were a significant asset. I highly recommend Ms. Wojdacz for any positions which require computer knowledge, responsibility, and dependability." ~ F.Y. Kailwai-Barnett, Director, Center Operations and Support, NASA, John C. Stennis Space Center 
"Julia Wojdacz recently helped me transcribe the 9 week Sleep With The Experts webinar series.  She was very professional, dedicated and particular about quality.  Julia communicated with me often so I was kept in the loop, and we have built a great working relationship.  A quality result always takes a little extra time, and I will definitely ask Julia to help me again soon."  ~ Elizabeth Shannon, Sleep With The Experts, Sydney, Australia
"I just want to let you know how much I appreciate your talent and professionalism. I look forward to working with you with future projects and I will certainly do some "viral" recommendations of your services! It's been a pleasure! I look forward to staying in touch." ~ Lesly Federici, USmile Radio
"I want to thank you so much for all your hard work transcribing our presentations. I appreciate that you maintained contact throughout the process and feel that your work was done very carefully and accurately. I will definitely be a repeat customer."  ~Dr. Joel Epstein, PhD, Missouri Institute of Mental Health
"If you need transcription that is clean and cut, hire an expert. I did and now I have created products from my tele-seminars…no effort on my part all I had to do was talk. No need to look further she is the best investment I made." Lucinda Cross, President, Ultimate VA Support