Training Transcriptionists and Paralegals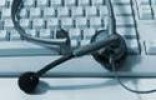 I have received numerous comments from clients who I have done transcription for that have told me that they were unhappy with how they were treated by the transcriptionist that they hired.  The transcriptionist either didn't take out all of the ohh's, um's, ahhh's etc, didn't get back with them on a continual basis, took a week to do a one hour audio, or realized they didn't charge enough and left the client high and dry.  To me this is very unacceptable behavior and not at all how a client should be treated.
I also just finished my Associate's degree with a local college here in Missouri, and they didn't even offer to teach the paralegals any form of transcription at all.  I realized after working with clients for over three years and the problems they were facing that people who want to get into transcription think that it is easy.  They think that anyone can do it.  Well that is NOT the case.
Transcription is an art form, as I see it. You have to be concise. You have to provide a good quality product. You have to undersell and over produce.  Yes, we do transcribe verbatim but that doesn't mean put every ohhh, ahhh and ummmm in the transcript.
For these reasons I came up with the School of Transcription. If you are a paralegal just coming out of college, or someone who wants to start their own transcription business working from home, then you need to attend the School of Transcription. When you become a member of the School of Transcription you will have access to chat with other members via text chat and video chat, blogs, forums, and access to a monthly webinar with your three month paid subscription.
In the webinar members will learn:
♦  The correct equipment to use, and how to use it;
♦ The proper way to format: letters, memos, pleadings (if you're a paralegal), and the proper way to format interviews;
♦ Also you will transcribe an hour long audio that you can use as a sample product of your service.
All of this is included with your paid membership.  So, get your membership started TODAY! Space is limited! Click on SchoolofTranscription.com to become a charter member of the School of Transcription!
If you have any questions please contact me at:
Required fields are marked *.