Social Media Marketing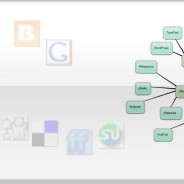 Don't let lack of time or unfamiliarity with current social media technology be a barrier to your online success.
Explode your online brand presence by ensuring that your audience is engaged and willing to build relationships with you. People will do business with you when they know, like and trust you.
These days, in social media marketing, knowing that you really must have an active and engaged presence on the major networking sites is not enough. There is much more to it.
You need to be able to see the big picture and link everything together.  This includes integrating offline marketing strategies into your social media marketing plan and making sure that all of your plugins and widgets are playing nice with each other.
By ensuring that your blog content is fresh and relevant, that your Facebook, Twitter, and LinkedIn status posts are updated regularly, pinning your favorite articles to your Pinterest, and by getting your important articles into article banks such as Ezine.com and SelfGrowth.com, you will find that your name and brand becomes more available to your target audience.
"As the owner of a multi-VA firm, I am always delighted when I find somebody like Julia Wojdacz to work with. Her work is always done meticulously and on time. She has a lovely personality and is exceptionally easy to work with. These are truly valuable qualities, and I am pleased to recommend Julia." ~  Denise Griffitts, Virtual Assistance Industry Expert, Lafayette, LA
For instance do you:
Maintain professional and frequently updated profiles on social networking sites such as Facebook and LinkedIn?
Publish a regularly updated blog?
Publish a newsletter?
Contribute to online forums?
Write and distribute articles about your industry or field of interest?
Comment on other people's relevant blogs?
Post ratings or reviews of products of services that would be helpful to your audience?
Upload videos to Tube Mogul or YouTube?
Host Teleseminars?
If you answered "yes" to any of these questions, then you need to schedule an appointment to discuss freeing up your valuable time and let Julia's Virtual Assistant Service do all of these things for you and your business. Wouldn't you love to go to lunch with your significant other? See a play? Go on a vacation? Collaborating with us helps you take the worry out of your social media marketing and frees up your valuable time!

We appreciate our clients new and old. We like to serve them on an individual basis, which is why we prefer to speak to you one-on-one to find out your individual needs. So that we may learn more about your social media marketing needs please schedule an appointment for a FREE consultation so that we may better serve you by clicking

to schedule an appointment.
If you don't see the service or services that you need here, please fill out the form below to request more services.
We are here to help!
Required fields are marked *.